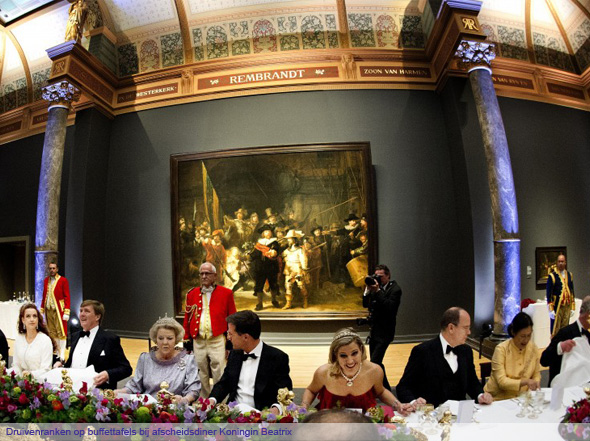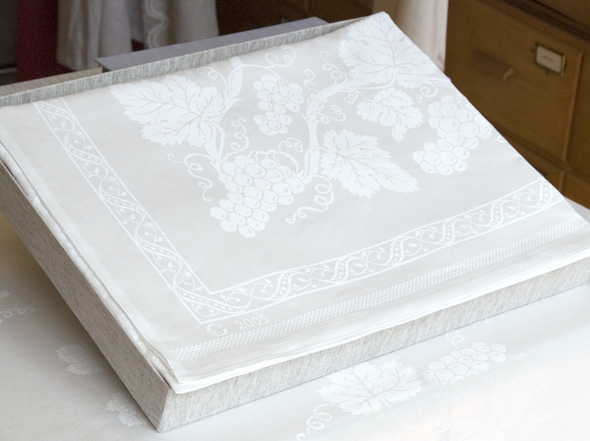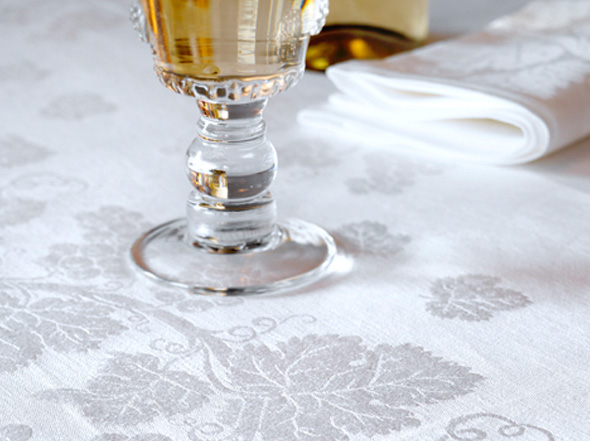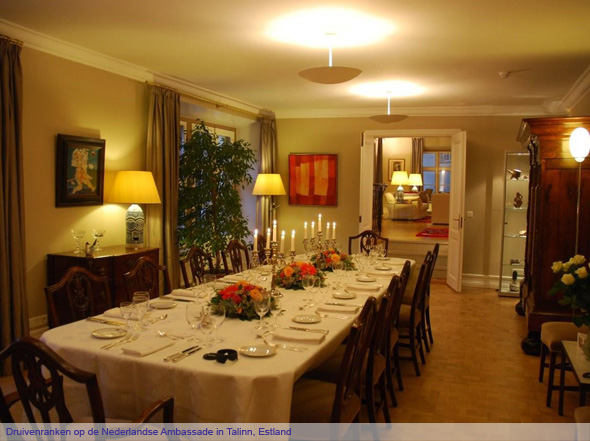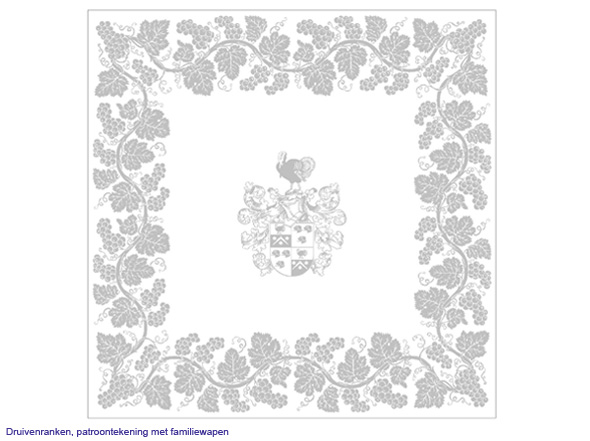 As early as the 17th century, table linen damask with patterns of grapevines were produced. It was a very popular design in those days, which is not suprising because good wine and delicious food go well together. In the 19th century, every linen weaver offered its own style of this classic grapevines design. The drawings were usually made in the factory. Sanny reconstructed one of these designs based on the original 19th century drawings. In line with tradition, this design Grapevines has been made suitable for weaving in family coats of arms, seals and logos. The family coat of arms can be woven into the middle of the napkin and several times elsewhere in the pattern of the table linen.
What is special about the Grapevines design is that this gorgeous, stylish design is produced by Sanny with excellent quality pure linen damask. It gives the linen damask its beautiful, lasting shine making each bunch of grapes clearly visible. This design is particularly suited to people who prefer a classic style.
Different shapes
We make the Grapevines also in circular, oval, ellipse and even triangular shapes. And we produce Grapevines as a repeated design; Grapevine Waves, this is cheaper and has a short production time and is available in every size you wish.