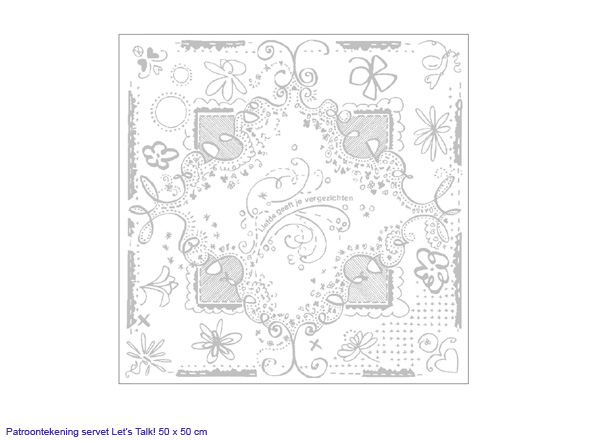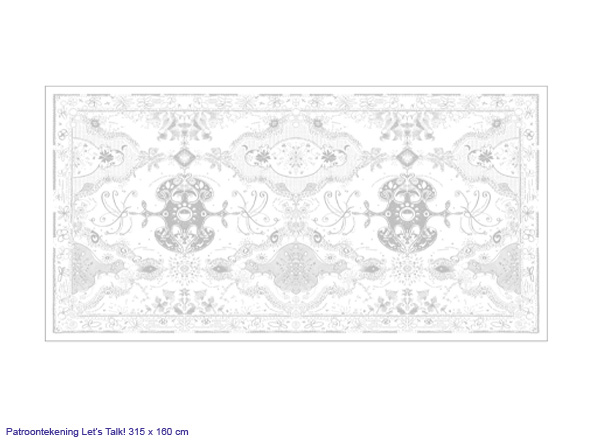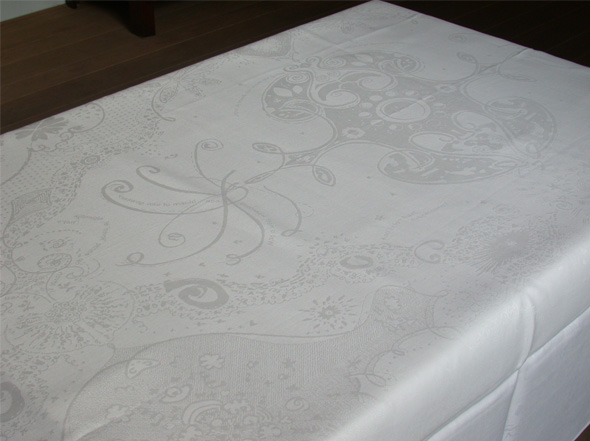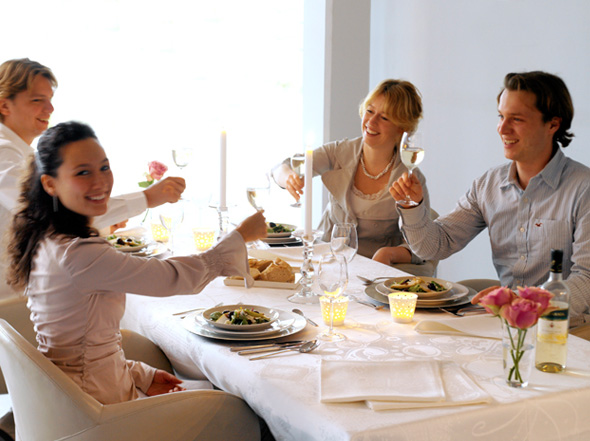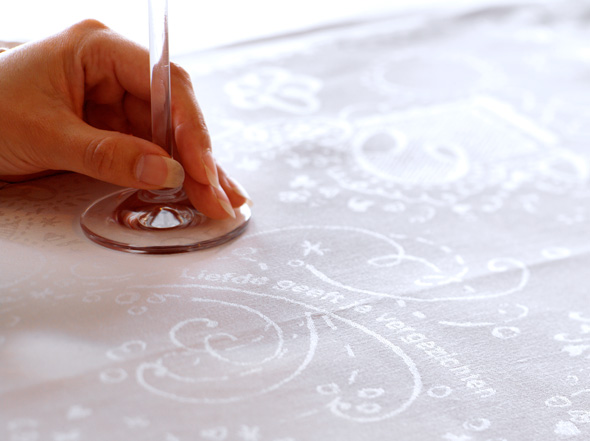 Let's talk! is a richly-decorated, unconventional tablecloth – a conversation piece in which you keep on discovering new elements. From a distance, the damask seems quite classical, but look more closely and you find that the elongated oval shapes are made up of simple, abstract lines and strokes.
Playful, cheerful, there is a story in everything. Plenty of symbols are included in the pattern; of love, the sea, the sun, the phases of the moon, the stars, an apple, flowers in bud, a kite, the Big Bang, the rain, a small cow in the meadow, a boat with wind in its sail representing progress, air bubbles and much, much more. And amongst all this merriment you can find letters, and these letters form sentences.
The idea behind the Let's Talk! design is to encourage more animated conversations at the table. The designer Karijn Otjes therefore worked subtle phrases into the elegant shapes, to stimulate the mind. These phrases ask various questions about war, peace, love and life, and can result in some interesting discussions. This tablecloth therefore really does … get you talking!
The napkin displays the joyful text Liefde geeft je vergezichten (Love is full of promise).