Valuations
PRIVATE VALUATIONS
Have you inherited a linen cupboard full of linen and have you got absolutely no idea what it all is and what to do with it? Why not have an inventory drawn up? Sanny will sort out the different patterns and types in the blink of an eye and tell you how old the damask is and whether or not it is valuable. Sometimes, those 'old bits of cloth' can, to the surprise of the beneficiaries, turn out to be 17th-century napkins with a very unusual design. Many napkins have been saved from the shoe-cleaning box in just this way. Sanny can also help you to share out the linen fairly between family members. Is the linen covered in brown stains? Whatever you do, don't throw it away, it has just spent too long in a cupboard and the stains can be washed out again. Sanny will give you advice and, if necessary, draw up an inventory and valuation report.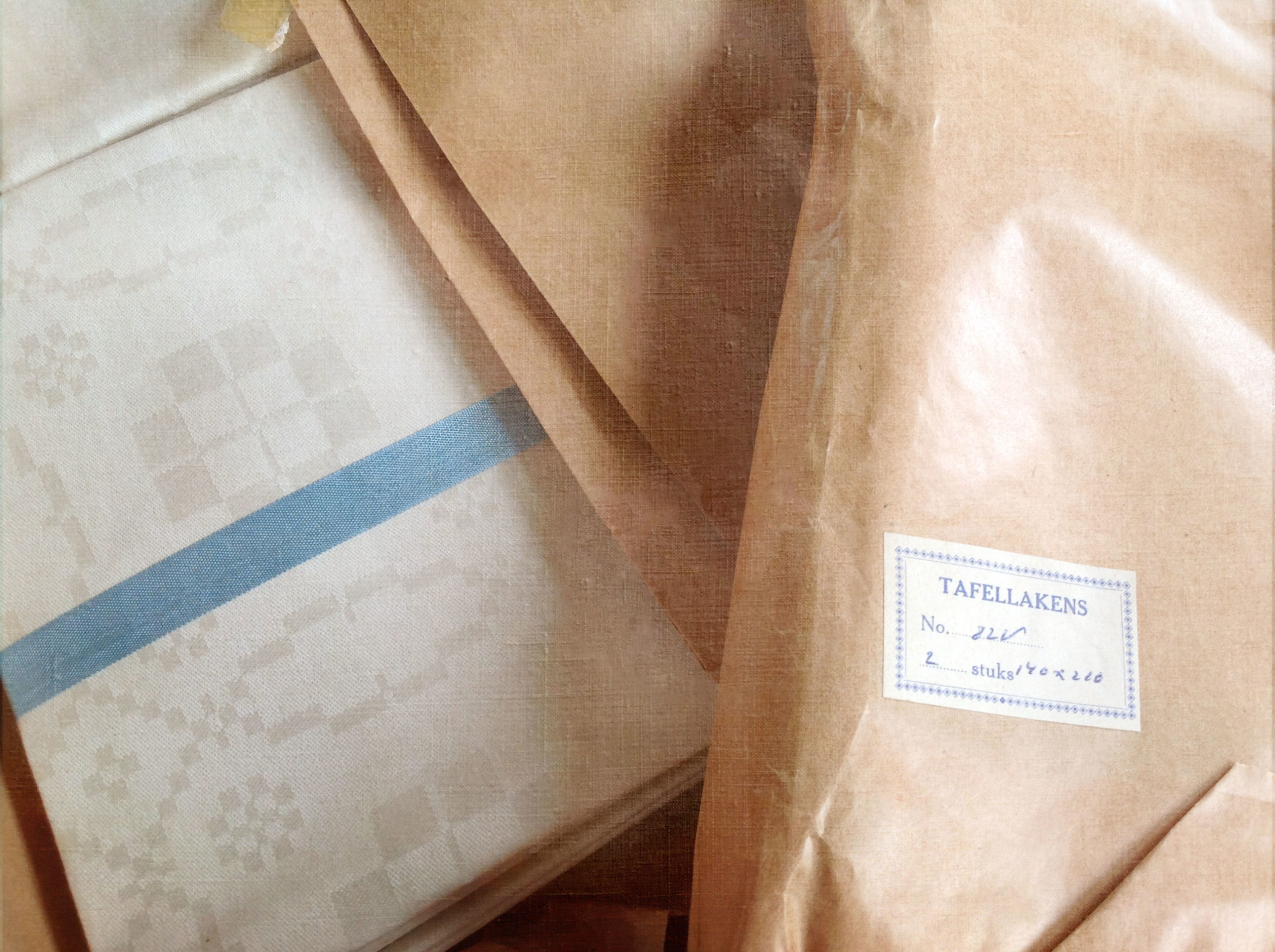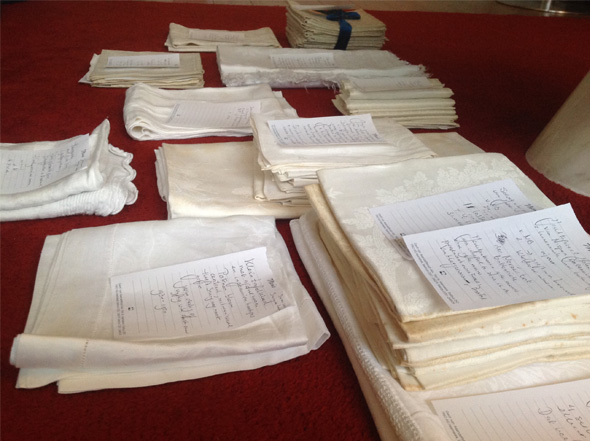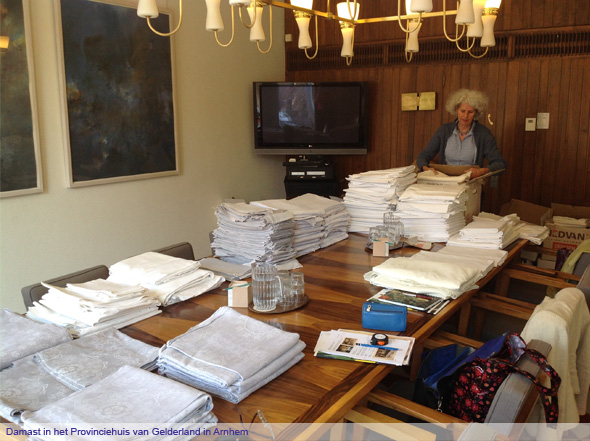 VALUATIONS FOR MUSEUMS, CASTLES & FOUNDATIONS
Whatever your organization, Sanny is happy to carry out an inventory and valuation and answer any questions about how to care for your linen and damask. In some cases, linen is still being used that – due to its age or design – is now 'museum quality'. It is important to know which pieces of linen are valuable and more unusual, and which are suitable for general use. A great deal of knowledge about linen is being lost, but Sanny advises on what can still be used and which pieces require more special care. She gives washing tips. In some cases a textile restorer is needed. Either the linen can be washed by hand, or it can simply go into the washing machine. Sanny also shows you how to look after the linen (mangling and pressing).
Valuation for insurance purposes
Would you like to insure your valuable damask? Ask Sanny to draw up a professional valuation report, including date and value.
Price
Sanny can visit you to carry out the valuation or inventory or to provide advice, or you can make an appointment to visit her in Delft.
Private Valuations
€75 per hour, excluding travel costs at €0.35 per km.
Organizations
€75 per hour, excluding 21% VAT and travel costs at €0.35 per km.