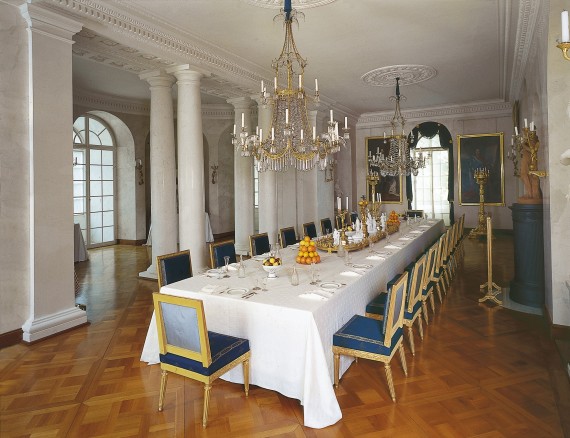 A table setting for exhibitions in castles, palaces and museums
'What are we going to do? We want to set a table with our beautiful silver and porcelain, but we need a damask tablecloth underneath. Where are we going to find that?'
If you ever find yourself saying this to a colleague, all you have to do is pick up the phone and call, because Sanny always has the solution. She will find the right tablecloth in terms of style, period and size, so that the table looks just as it should, with the damask as backdrop. You may also choose to loan a tablecloth from her private collection. For a permanent exhibition, you can choose a tablecloth from her damask collection that we can have woven to fit the table. Sanny could help you to create a historically accurate, unique new design. Your colleagues from many different countries have been making use of her services for many years.
Exhibitions
I love working on exhibitions with a role for linen, such as a dining room table laid with damask.
Completed projects
Grapevine Waves
THE PAUL GARDINER MUSEUM IN TORONTO
A dessert table set with their beautiful 18th-century porcelain, that's what they wanted in Toronto. They had enough porcelain, but no damask, and not a very big budget. Grapevine Waves was the solution. Fortunately, I had already planned a visit to the Irish damask weaver, where I could fold the tablecloth properly – no easy task when it measures 4.50 x 2.75 metres. All they had to do in Toronto was to carefully spread out the tablecloth in the museum, where it has lain in full splendour since 2015.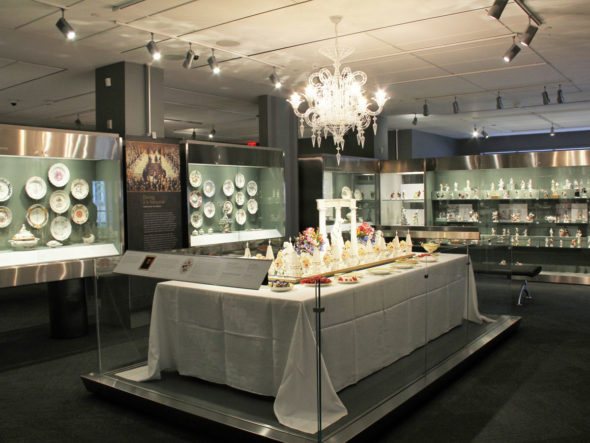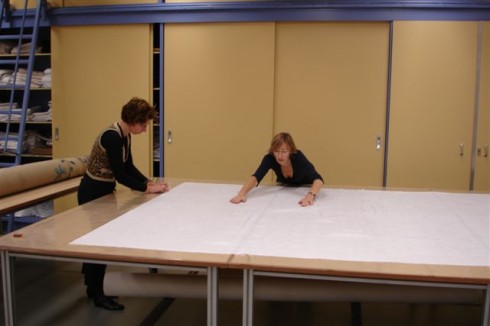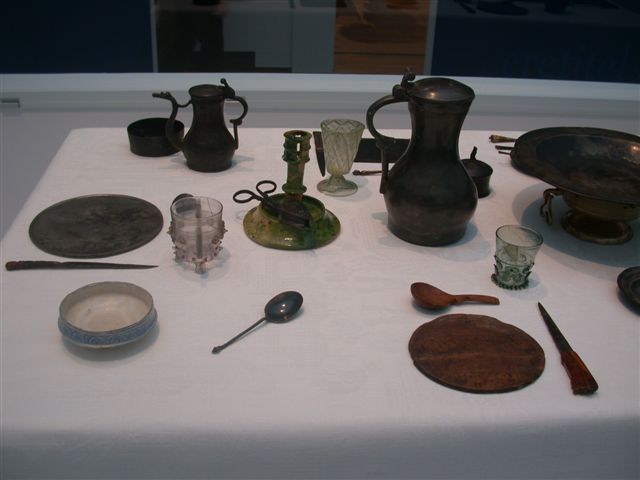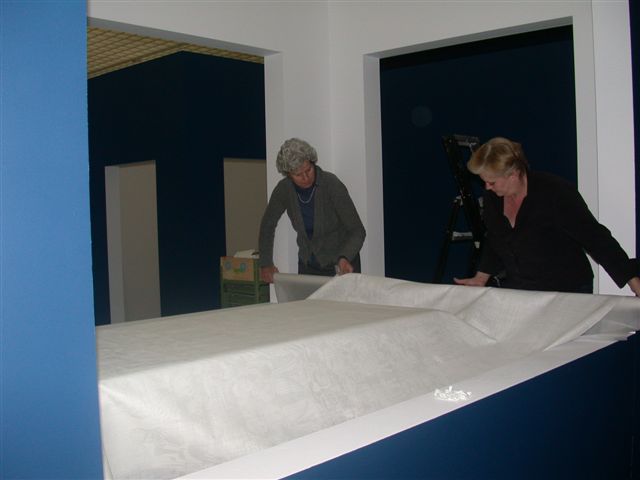 The Prodigal Son
MUSEUM BOIJMANS IN ROTTERDAM
The Prodigal Son is more than 400 years old and will lie on the table for months. The damask, that is. I lent the 16th-century tablecloth to the museum for the Erasmus in Beeld (Images of Erasmus) exhibition in 2008. The curator Alexandra van Dongen set out the 16th-century glasses, plates, knives, candlestick and wine jugs on the tablecloth and they matched perfectly: proof that the right damask really increases the visitor's experience. The ooh's and aah's could be heard all through the opening night.
Empire damask
WILHELMSHÖHE PALACE IN KASSEL
A total of 400 kilometres of fine linen thread were needed to make the 8-metre-long tablecloth (and almost 3-metres-wide) and 18 napkins. Plus, 1400 Jacquard cards (punched by hand) were needed to make the early 19th-century Empire pattern. The two hand weavers at the damask weaving atelier in Tilburg took half a year to make the tablecloth, and, if they were lucky, they wove two napkins per week (the napkins measure 120 x 80 cm). The 80-year-old seamstress stitched all the hems by hand, and I supervised the whole process. The hand-woven damask has lain in style on the dining table in the wonderfully restored Weissenstein Wing of the palace since 2001.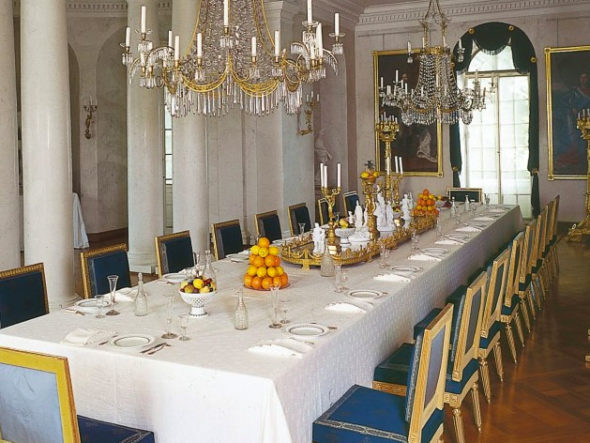 You are more than welcome to come and see for yourself all the beautiful linen damask at Sanny's home in Delft.
Please contact Sanny to make an appointment.