Grapevines
Collection
Are you a true wine lover? And do you enjoy sharing your wine with your guests? If so, you will enjoy the classic Grapevines design. As early as the 17th century, damask weavers were using this motif, and as of 1850, every linen damask manufacturer offered its own version of this classic design. Grapevines is well suited to historical interiors, but certainly adds charm to a modern kitchen.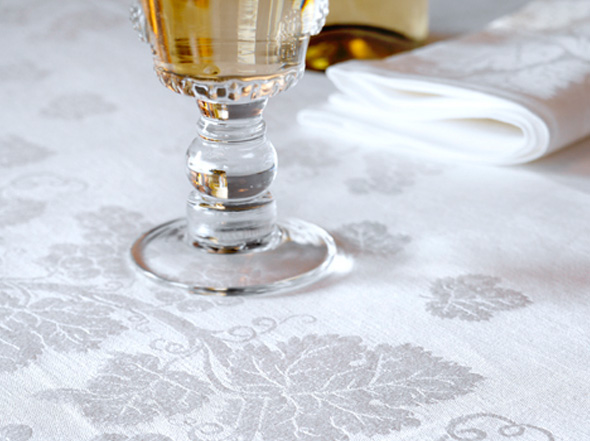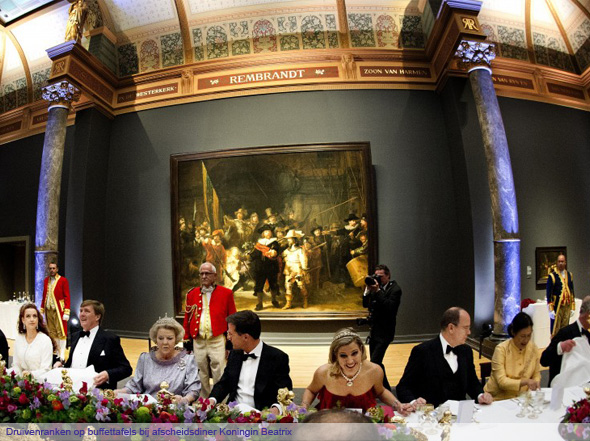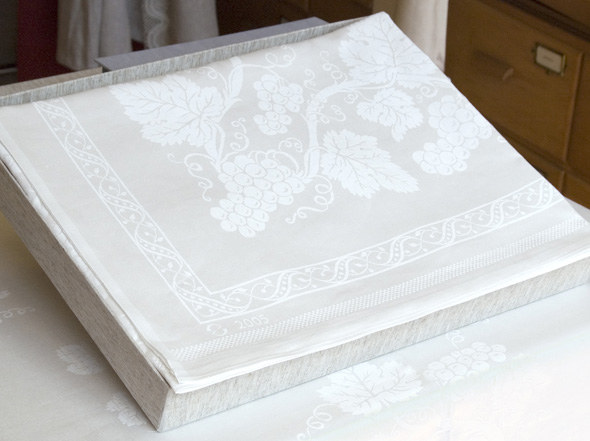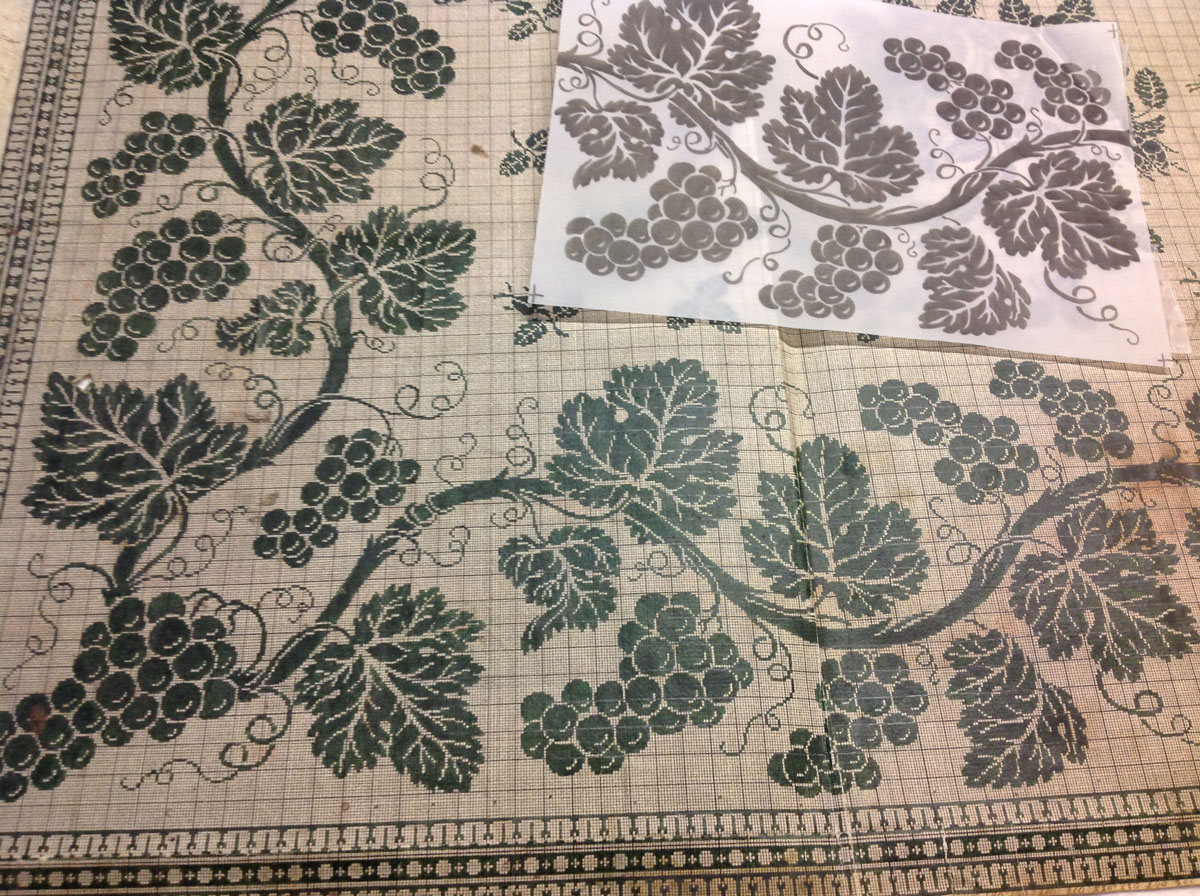 Sanny received an original 19th-century drawing on graph paper and sat drawing hundreds of grapes one day until she had created her own variations: the classical Grapevines design and the more modern Grapevines Waves. The difference is that Grapevines is made-to-measure, has a border pattern, and uses the finest linen threads (quality 975), while Grapevines Waves is a repeating pattern that is cut to size as required and hemmed. This design is also woven with fewer threads per centimetre, which reduces the price (quality 875).
Grapevines Waves
Grapevines Waves damask makes reference to the elegant, traditional Grapevines design but has a more modern, trendy look. This damask is always in stock and can therefore be delivered at short notice. It can be delivered worldwide, and can even be found in the Paul Gardiner Museum in Toronto.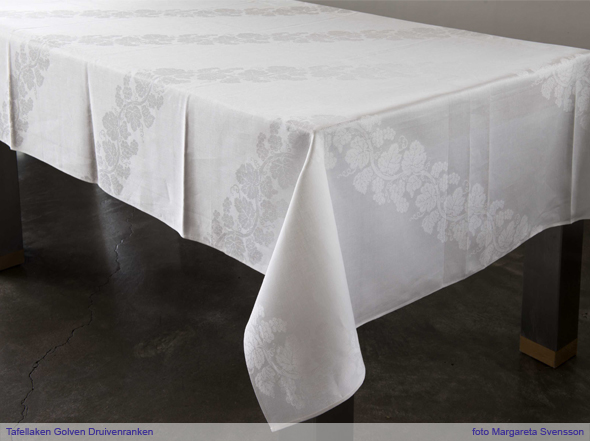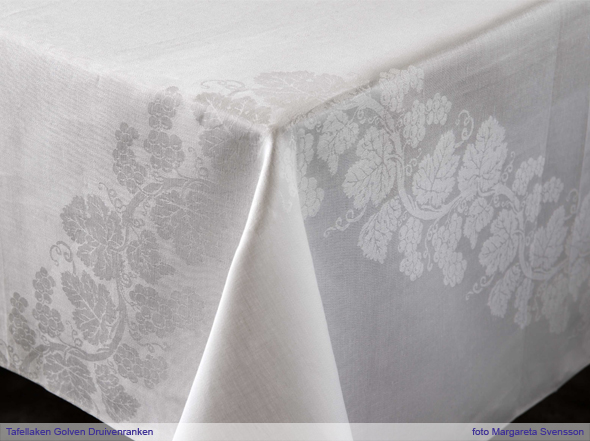 Family coats of arms in Grapevines
Do you have a family coat of arms? Is your son or daughter getting married? It is hard to think of a more beautiful wedding gift than linen damask. A gift for their future, based on family tradition. Grapevines is suitable for weaving in family coats of arms, or the coats of arms of charities, societies or cities. The coat of arms can be woven into the centre of the napkin and several times in the tablecloth, as required. A fun fact: hotels, stations and even student associations used to have their emblem woven into their linen damask.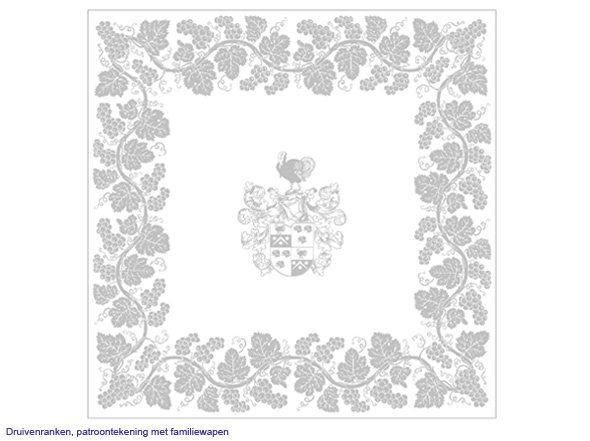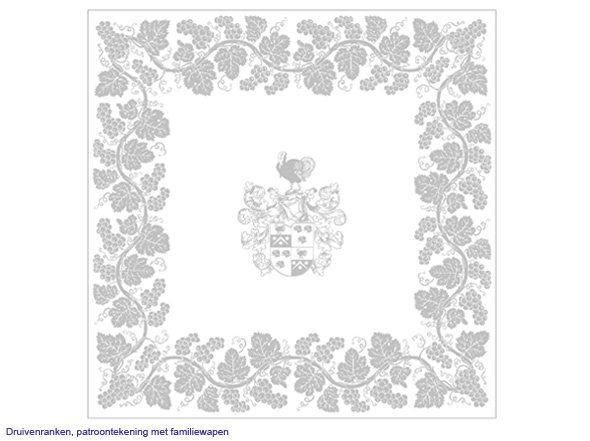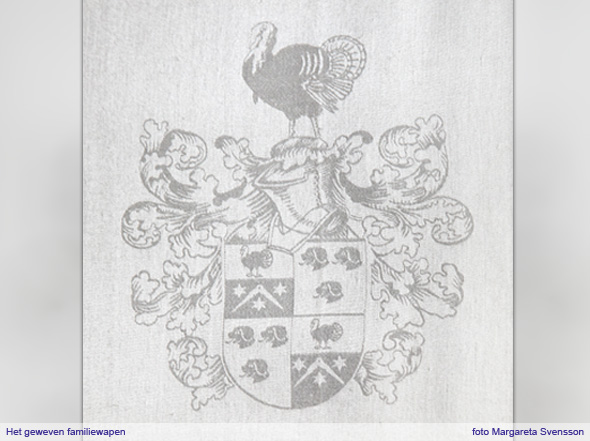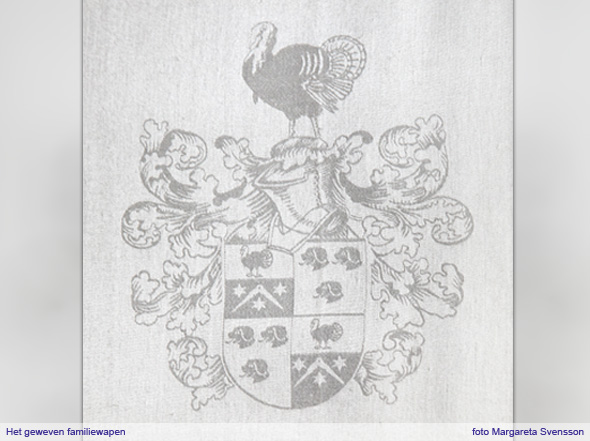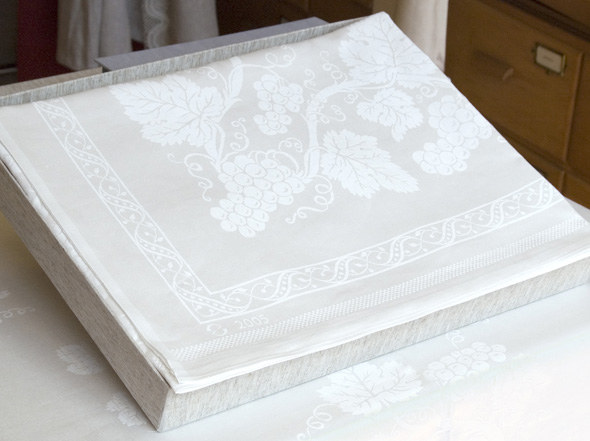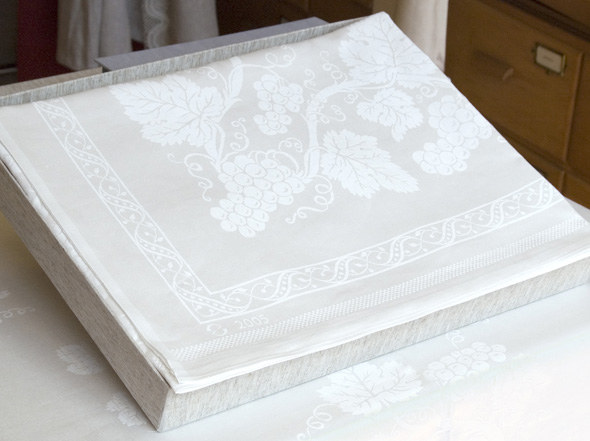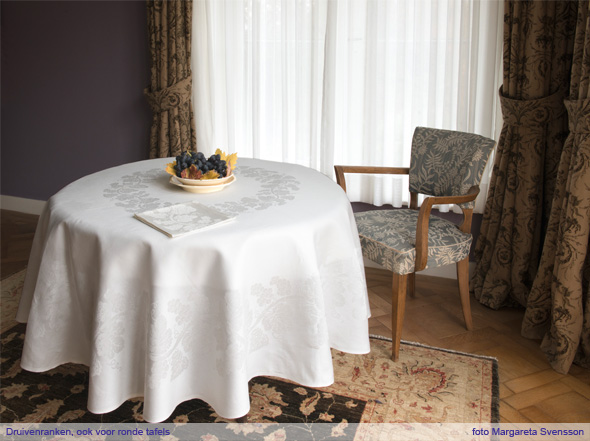 Different shapes
The charming Grapevines design is highly versatile, so that it can also be woven for round and oval tables. Round tablecloths are available in 180 to 280 centimetres in diameter, and oval tablecloths are available in any length. We can even weave tablecloths for elliptical tables. Please contact us for a drawing of a tablecloth that will fit your table.
Grapevines as communion damask for churches
Both of the Grapevines patterns are well suited to the ecclesiastical tradition of the celebration of Holy Communion. After all, the grapevine refers to Christ, and the design was often used in the past in churches. More and more churches are ordering this highly durable linen damask, which the following three generations will be able to enjoy.
Click on Communion Damask to find other designs for churches.