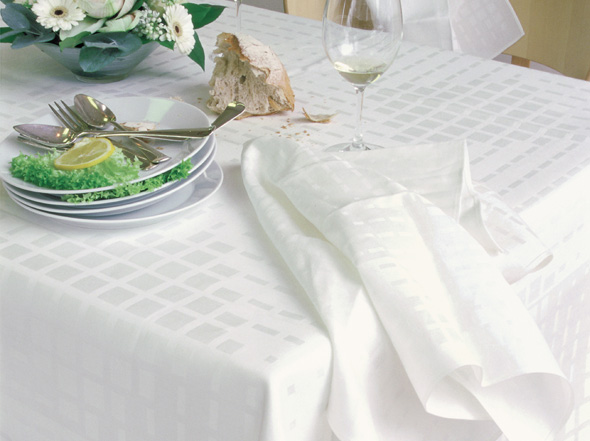 The Worlds Finest
Antique & Design Linen Damask
View all the beautiful designs in which you can choose from. The artists Chris Lebeau, Peter Struycken and Karijn Otjes will give you art on your table.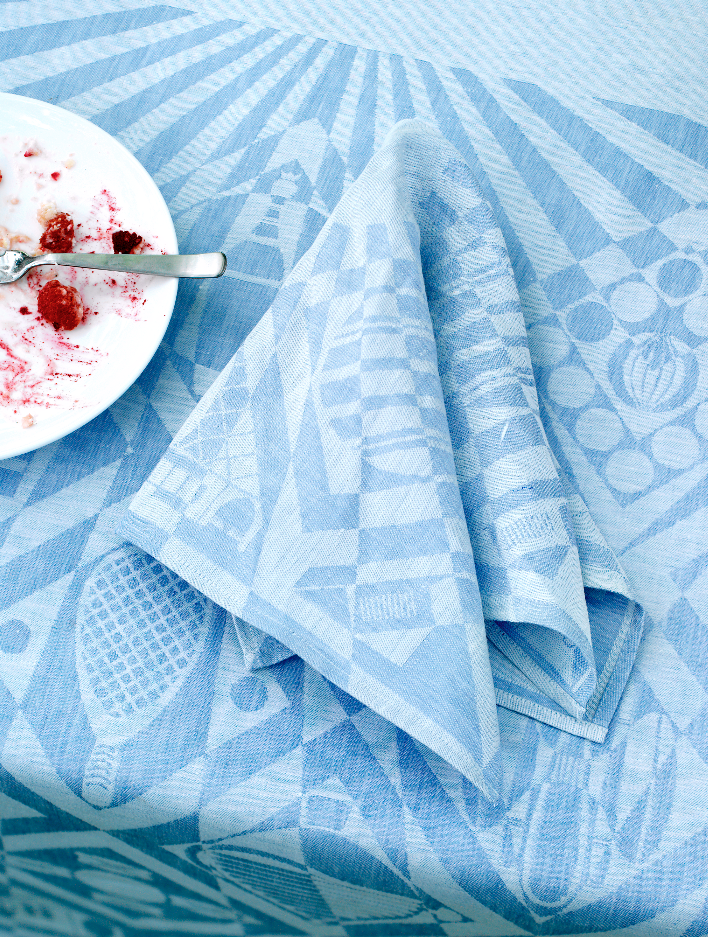 Chris Lebeau – Margotje
Margotje is one of the Art Deco designs of artist Chris Lebeau from 1930. He drew Margot, the daughter of director of Dissel while she played, and ingeniously hid her sixteen times in the rays of the sun, the center of the tablecloth.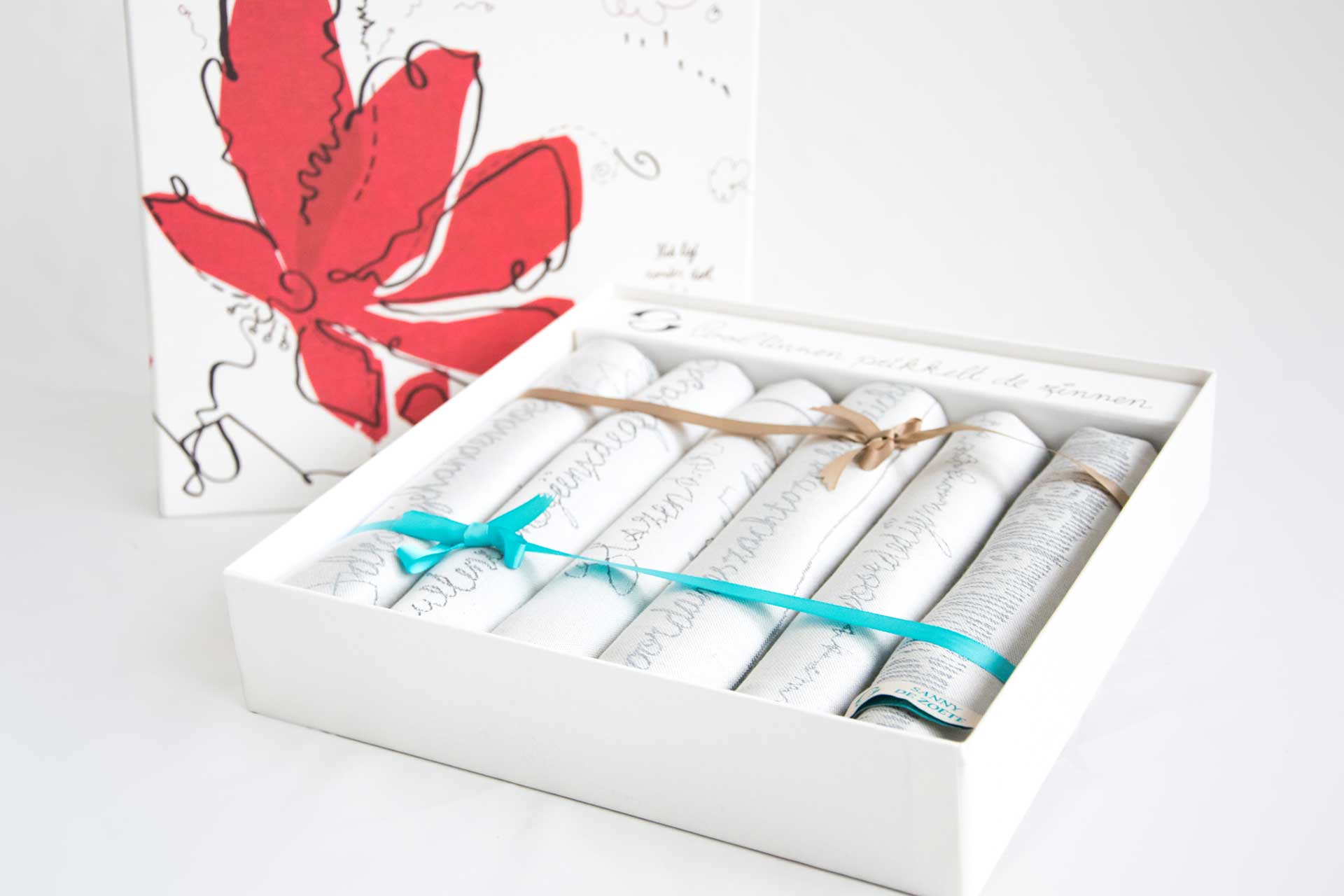 "Cool linnen prikkelt de zinnen."
An ideal wedding gift.
Are your best friends going to live together? Does your child have wedding plans? Gift them the mini linen set: six cheerful household towels packaged in a heart-warming gift box with a fun, informative brochure.
Top quality linen damask
Welcome to the website of art historian Sanny de Zoete. Thanks to her passion for antique damask, Sanny now produces top quality Dutch Design Damask Table Linen made to fit your dining room table.
Laat je verleiden…
Webshop
You are very welcome to come and see all the beautiful linen damask at Sanny's home in Delft.
Please contact us to make an appointment.
From fantasy to fabric
Damask behind the scenes
In the center of Delft, art historian Sanny de Zoete is working on her Collection of Dutch Design Damask table linen. This short documentary shows what linen damask is and how it is made. We see Sanny with her client and designer while discussing a new design and travel with her to the weaving mill where her assignments are woven.
Made by Studio Vermeer (www.studiovermeer.nl)
commissioned by Sanny de Zoete.
Sanny's passion for the special damask fabric manifests itself in many different areas.
Sanny's Expertise
Do you have your own antique linen? Sanny catalogues and values linen, damask, lace and embroidery for museums, foundations and private owners. Would you like to find out more about the history of tablecloths and napkins? Sanny gives fascinating lectures on the subject. Perhaps an exhibition on table settings past and present would be just the thing for your museum or castle? Sanny is an enthusiastic guest curator for well-visited exhibitions. She also provides antique linen and damask on loan for exhibitions. Sanny is also currently writing an inspiring book on the history of linen damask.
About Sanny
Sanny's passion for linen originated over 20 years ago when she was rooting around in a box of old linen at a textile sorting company.
Among the disgarded rags she found a linen damask towel with Jugendstil patterns. Wonderfully designed roses on a towel? It is a well-known fact that Jugendstil is represented in many art forms, ranging from buildings, paintings, furniture to jewellery, but Sanny did not expect to find it on something as mundane as a towel. Her interest in linen damask was raised from that moment onwards.