The Ball Rose – new? No, old! No, new!
Collection
Are you attracted to calm and order? Do you want your eye to glide in a relaxed manner over the tablecloth? If so, the Ball Rose is your perfect table companion, as the continuous design repeats indefinitely. It is available for you now at home, as it was in the 18th century. This also makes it perfectly suited as a period tablecloth for festive banquet tables in museums, castles and palaces.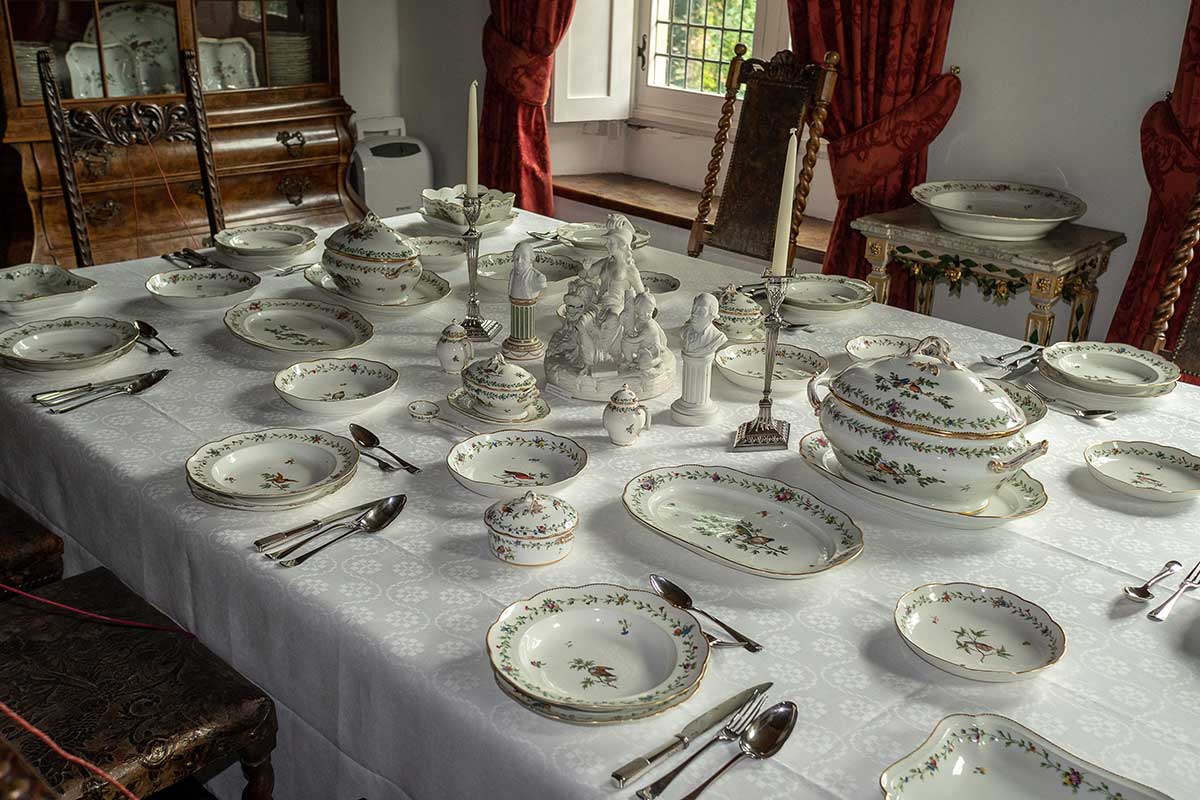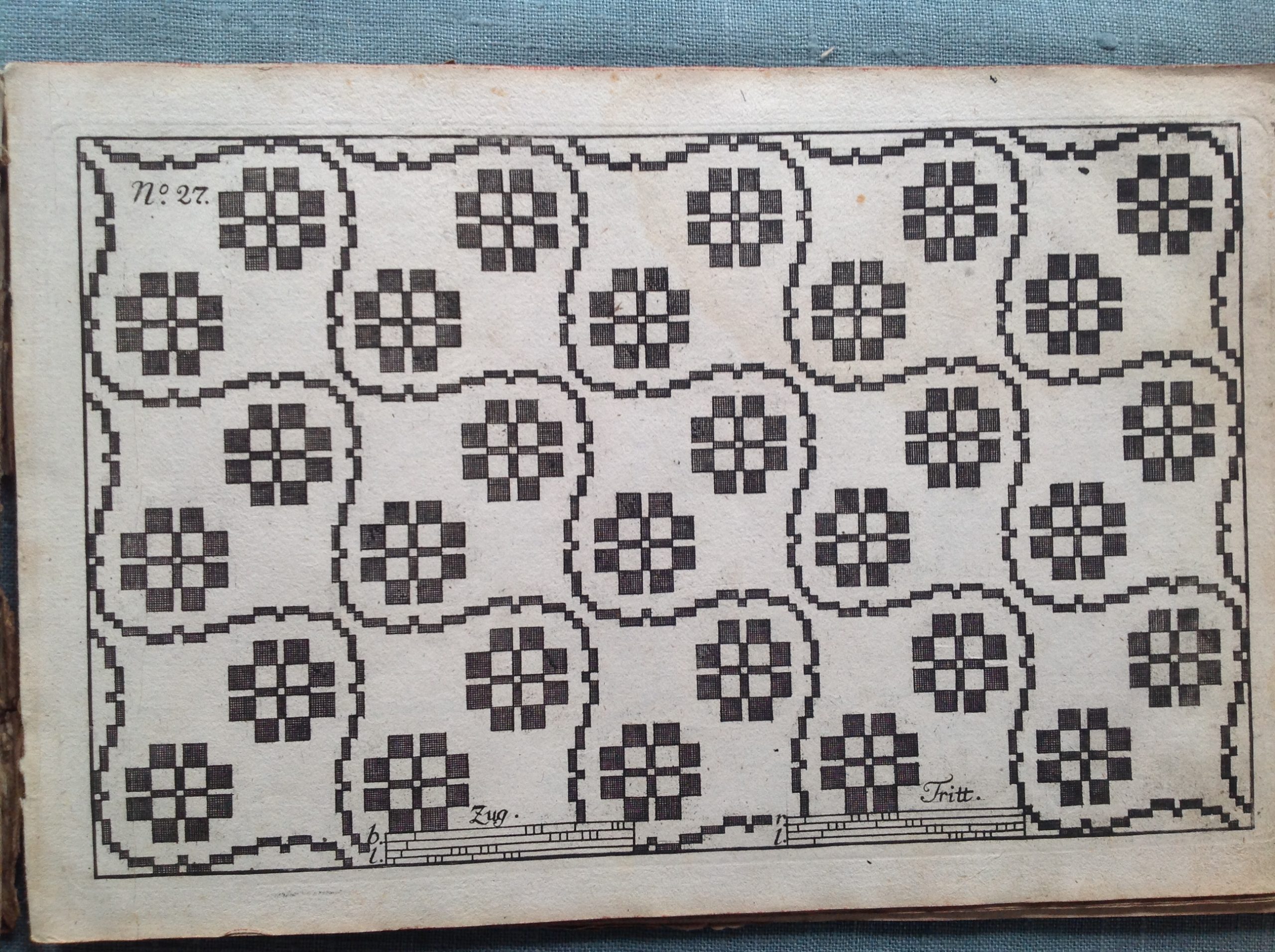 Weaver's Book from 1771
I own a weaver's book from 1771 with more than fifty patterns for tablecloths and napkins, complete with instructions for the weavers. Of all of these, the Ball Rose has been my firm favourite for many years. Coen Wieman redrew the block design. Block patterns are less complex than damask patterns and are characterized by repeating geometrical motifs. Of course, they are still woven now, as they were then, in pure linen.
Napkin becomes tablecloth
Want to quickly lay the table for two or three people? You could use the 18th-century napkin as a small tablecloth, as a napkin used to measure 120 x 80 cm. You can find it in the webshop. Do you need a different size? Please let me know.
Delta table? Oval table?
Is your table unusually large, or does it have an uneven shape? In that case, the Ball Rose would make a good choice. We use the full 285 cm width of the repeating pattern to create made-to-measure tablecloths. All you need to do is make a template of your tabletop and we will do the rest. If your table has a different shape, just give us the measurements.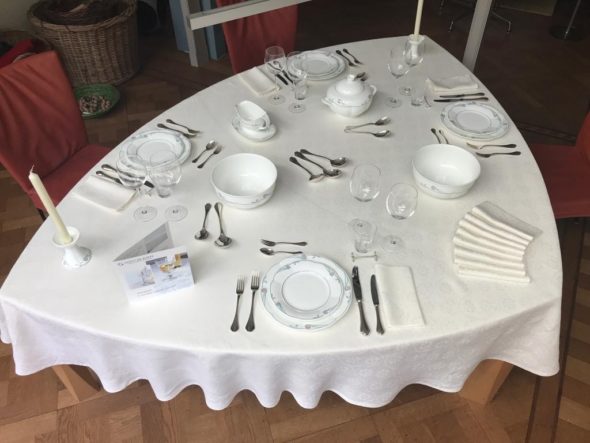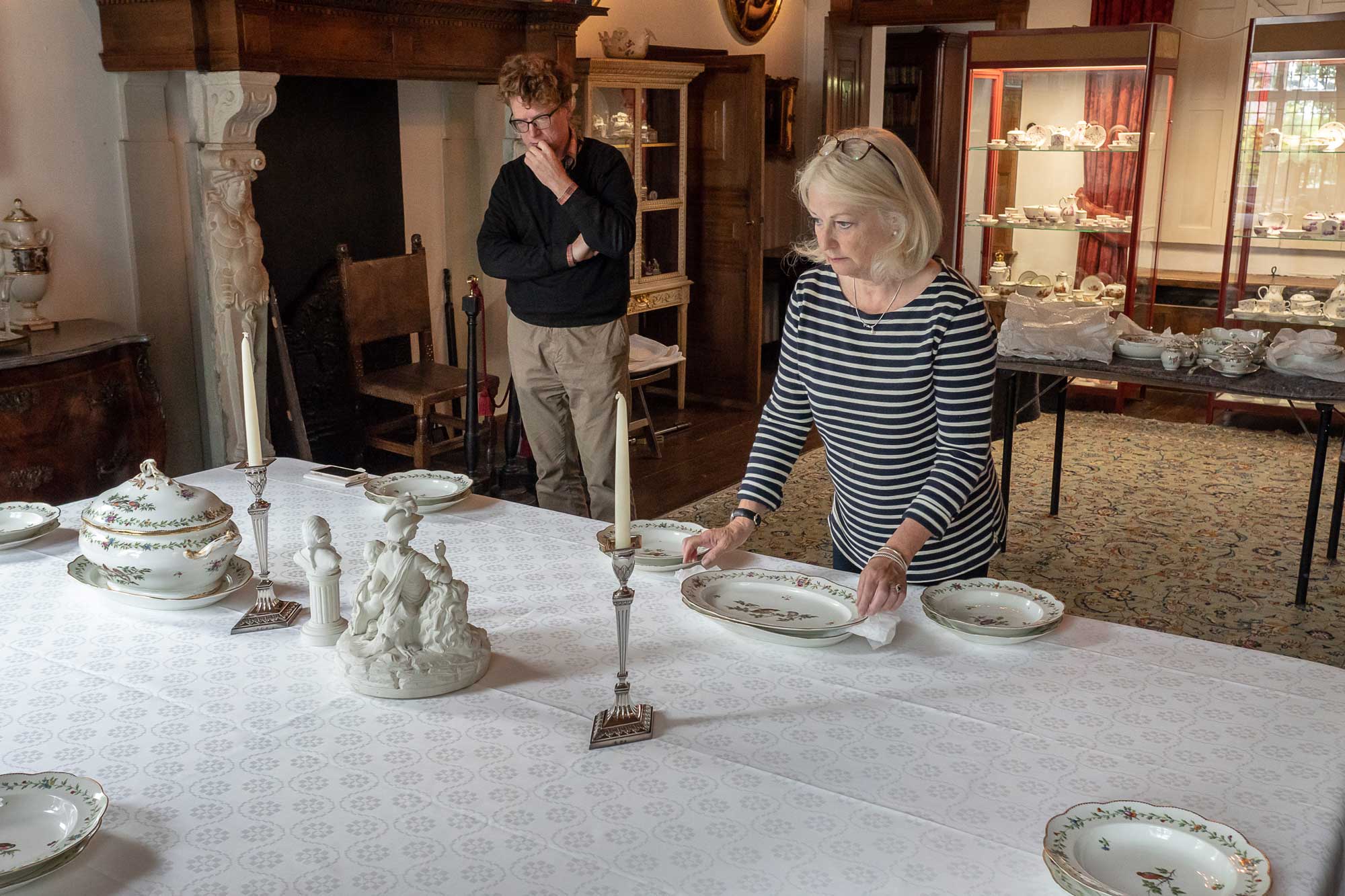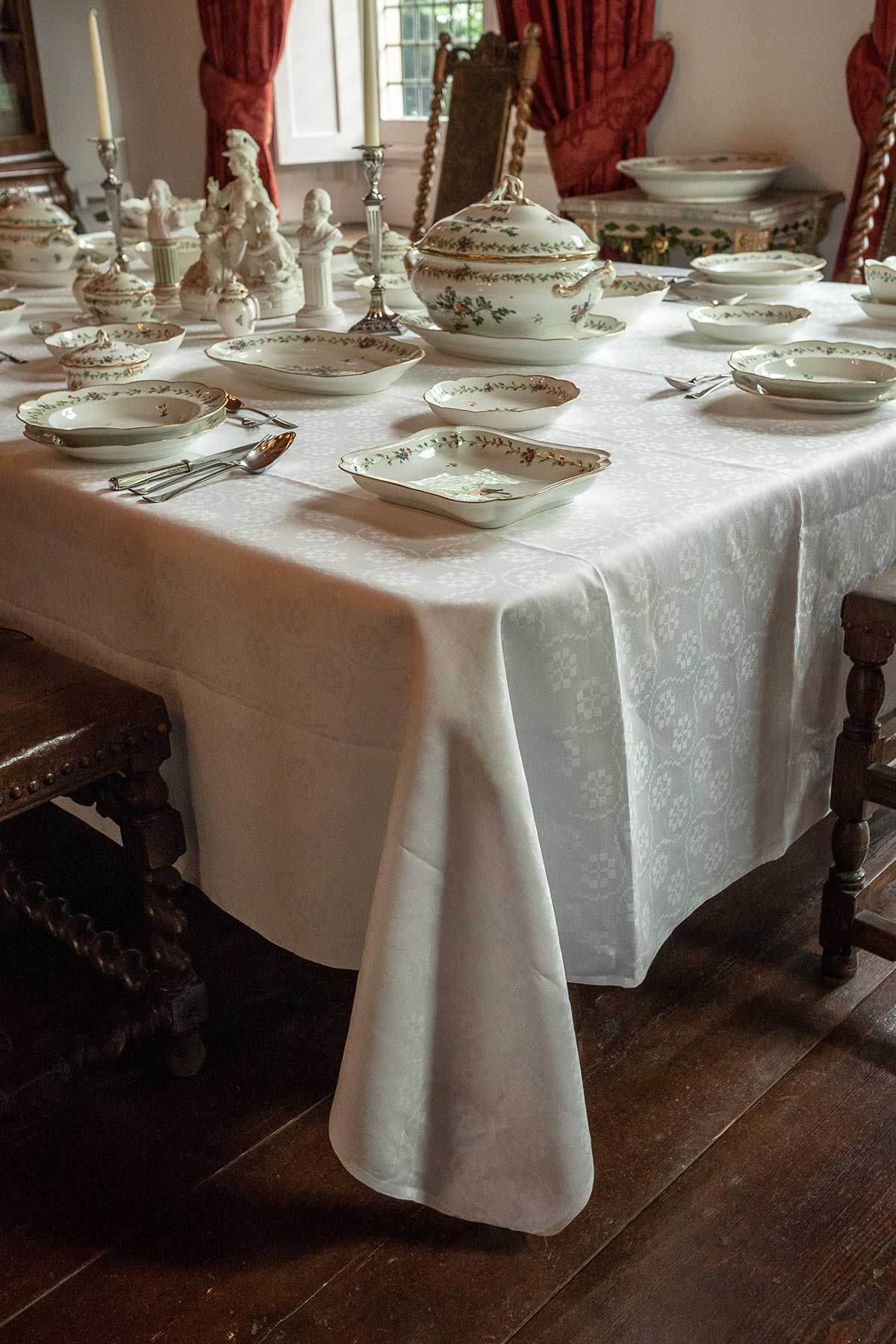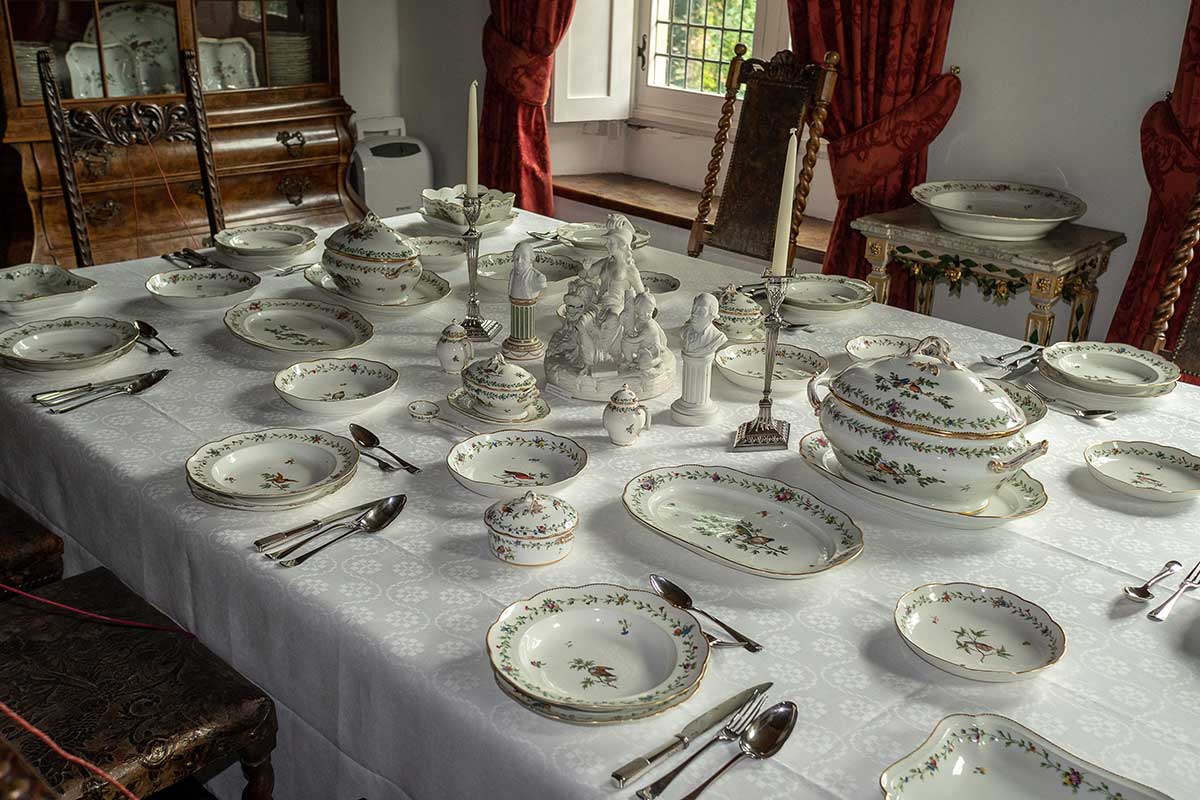 Museum Sypesteyn Castle lays the table with Ball Rose
Castle Sypesteyn in Loosdrecht has been laying the table for decades with its splendid 18th-century Loosdrechts porcelain. Unfortunately, they were using the wrong tablecloths: the cloths were too short, not from the right period, and not linen. They therefore needed a matching tablecloth and a bit of cash. This all changed in 2016, because the first 15 metres of the Ball Rose were for the castle, to the satisfaction of all.