Your personal design
What would you like to see in your tablecloth?
You should have an idea of what you want to see in your tablecloth. Do you live on a country estate and dream of a tablecloth that depicts that? Would you like to give your family coat of arms a new lease of life? Do you like text in fabrics, and want your favourite poem immortalized? Or, would you like to create a woven message for a loved one? Maybe you want something completely abstract, or maybe naturalistic – it's all possible. Or, are you passionate about the representations in 17th-century tablecloths, and wouldn't that look just wonderful in your home? We can reconstruct the design and have it woven in a new tablecloth.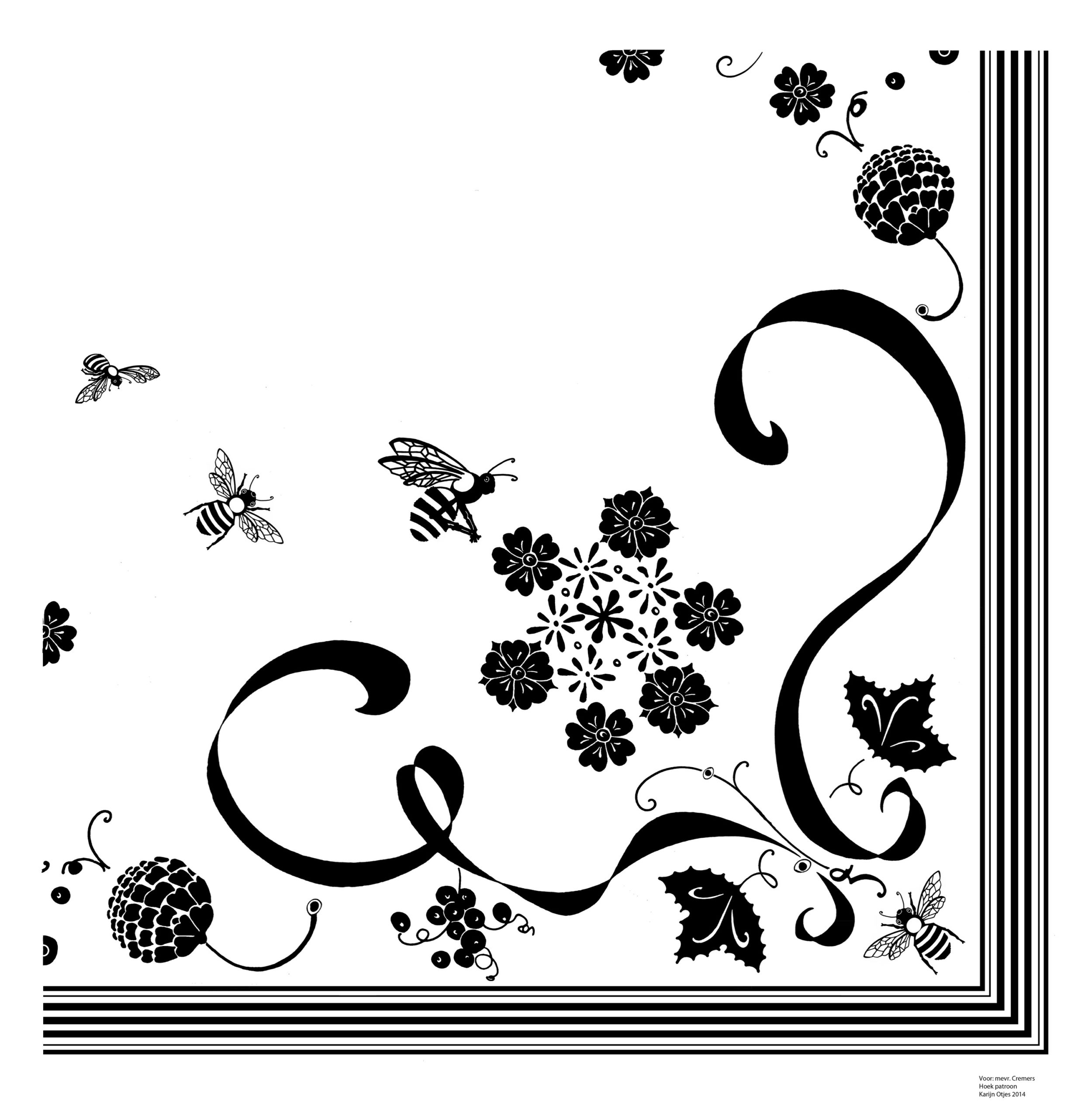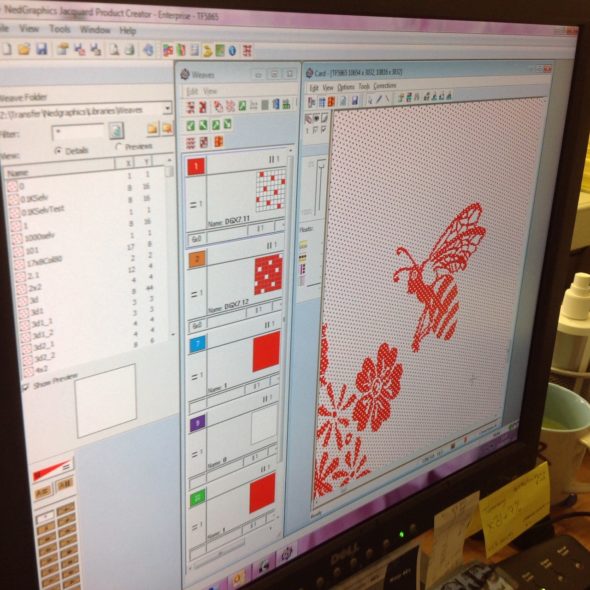 What you should know
Once you have an idea of what you would like, we can sit down and discuss this together. I can tell you what is possible (almost anything) and what is not (almost nothing). However, it is important to realize that damask weaving is based on the contrast between black and white, and that the lines used in the pattern cannot be narrower than one millimetre. The design is therefore based on a black and white drawing.
Only when you are completely happy with the design do we move on to the next step in the process, which is to digitalize the drawing (a digital design is also possible) and produce a card information file. We then carry out a test weave to make sure that the design is as beautiful as expected. If this is the case, we give the order to weave the tablecloths, napkins and runners to the correct size. From that moment, it takes another three months before you can place the beautiful damask in your linen cupboard. Or, in the hands of the people you are hoping to surprise on their wedding day, for example.
Would you like more information or to discuss your ideas?
Please feel free to make an appointment and we can talk about your requirements.